The changing shape of APRA
In October 2019, APRA announced a number of important changes to its organisational structure, the most significant of which was the move to industry-focused supervision divisions. APRA's supervision function continually oversees the entities it regulates to ensure these entities are complying with the requirements of the prudential framework. APRA's supervision of regulated-entities is now split into three divisions: Banking, Superannuation and Insurance.
This organisational pivot has allowed APRA supervisors to consolidate knowledge and enhance their expertise, enabling swift and individualised industry responses. It has also proved timely in the wake of the coronavirus crisis, which has brought many industry-specific challenges.
APRA Before
Since its establishment in 1998, APRA conducted frontline supervision – the practice of direct, often face-to-face, interaction between APRA supervisors and their regulated entities – in two separate divisions:
DID (Diversified Institutions Division), and
SID (Specialised Institutions Division).
The split of entities between divisions was primarily based on their relative size, business model and systemic importance.
Entities in DID were those with diversified business models, either locally or foreign-owned, including the major banks and large insurance and superannuation companies. Those in SID were mono-line and smaller in size, with domestic ownership. They included credit unions, buildings societies, superannuation funds, most general insurers, friendly societies and private health insurers.
This two-division model reflected APRA's role as an integrated supervisor, and was crafted to reflect the financial sector that existed for most of APRA's existence. For example, the DID structure lent itself to the supervision of financial conglomerates – that is, entities with vertically integrated business models, where companies offered financial services spanning more than one industry (such as banking, wealth management and insurance), often cross-selling between products.
In recent years, both DID and SID moved to a degree of industry specialisation within their divisions. However, a drawback of retaining split industry structures remained the potential dilution of industry specialisation. With shifts in industry structure away from vertically integrated business models occurring in recent years, the benefits of the size-based two-division structure were less evident. After reviewing trends within the industry, as well as practices of peer supervisors offshore, APRA formed the view that a shift to an industry-based supervision structure was likely to be the most effective going forward. This was subsequently supported by the APRA Capability Review.
APRA now
APRA's supervision is now organised along industry lines: banking, superannuation, and insurance. At the same time, the supervision divisions work together on cross-industry and APRA-wide issues to promote consistency and stay connected to each other. They also partner with and draw on expertise from other APRA divisions in their supervision efforts.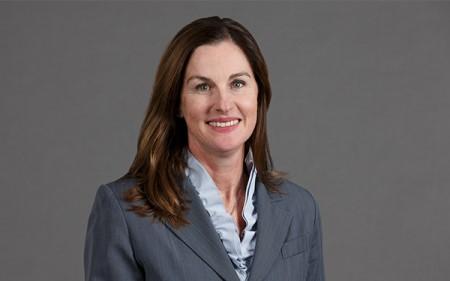 Banking
APRA's banking division, headed by Therese McCarthy-Hockey, is now heavily focused on responding to COVID-19. The division has set up intensive monitoring regimes for APRA-regulated banking institutions, targeting capital, liquidity and operational resilience.
"Responding to COVID-19 has helped to fast-track the consolidation of the banking team by uniting us towards a common purpose. Those working on banking issues span many APRA divisions, but the crisis has shown that having a single banking supervision team, supported by our partner divisions, allows us to respond swiftly and in a more agile manner," says Therese.
Superannuation
APRA's superannuation division has been heavily focused on improving outcomes for members, which is one of the four important community outcomes APRA has committed to in its 2019-2023 Strategic Plan. The publication of the MySuper Heatmap at the end of 2019 was a significant milestone for the division.
The COVID-19 crisis has sharpened the team's focus on member outcomes, as supervisors have pivoted their work to consider the Government's legislative change (which allows members to access their superannuation savings under a broader hardship mechanism), and what these measures mean for liquidity and the ongoing sustainability of many super funds.
Division head Suzanne Smith says: "We have pivoted our strategy and formed virtual teams focused on 'superannuation hotspots' which has been effective at making sure we are working on the most important issues related to the crisis. Having all our superannuation supervisors in one team, and able to draw on strong relationships with our partner divisions across APRA, has meant that we've been able to quickly adapt to deal with issues arising from the COVID-19-related early release of superannuation."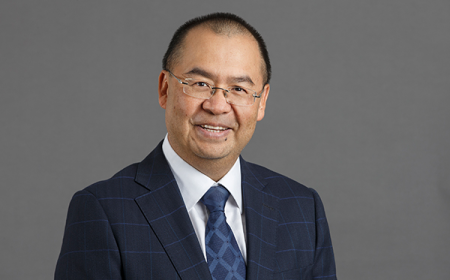 Insurance
The insurance division includes all lines of insurance – life, general and private health – with specific teams having responsibility for each business line. Brandon Khoo heads up the division.
"We effectively have three industries in the insurance division: life insurance (incorporating friendly societies), private health insurance and general insurance. Although we are dealing with a number of discrete issues in each industry, there are still many common themes and it is significantly easier than if we were still in our previous structure. The new structure has helped give clear direction and promote collaboration and support between supervisors at a time when APRA needs to respond quickly to many COVID-19 issues," says Brandon.
Key partnerships
APRA's supervision of regulated entities isn't only put into effect by the industry supervision divisions; it's an organisation-wide effort and supported by a number of other key functions and divisions.
Supervisory Applications and Solutions
Supporting the supervision divisions is the Supervisory Applications and Solutions (SAS) unit, headed by Sharyn Reichstein. SAS is tasked with ensuring continuous improvement in APRA's supervisory approach, and will soon lead the replacement of APRA's PAIRS and SOARS risk assessment methodology with the new Supervisory Risk and Intensity (SRI) model. SAS promotes quality and consistency in supervision – especially in ensuring common APRA standards of supervision across the three supervision divisions – and provides key reporting needs to the business. It also houses the Supervision Training Academy, dedicated to training both new and existing APRA supervisors in "the art of supervision".
Cross-Industry Insight Division
APRA's Cross-industry Insight Division, or CID, is headed by Sean Carmody. CID houses data and strategic insight specialists, conducts stress-testing and providing analytical insights into current and emerging risks. Cross-industry risk teams also reside in CID, spanning IT risk and cyber-security, governance, culture, remuneration and accountability and operational risk. These specialists are an integral part of supervision and provide valuable support for frontline supervisors in areas where deep expertise is required.
Policy and Advice Division
The Policy and Advice Division (PAD) contains APRA's key policymakers and technical specialists and plays an important role in setting and interpreting prudential requirements, which provides the platform for APRA's supervisors to conduct their supervision of regulated entities. Headed by Renée Roberts, PAD also houses APRA's legal and investigative teams, and recovery and resolution. Both provide frontline supervisors with timely advice and interventions where needed.
Enterprise Services Division
The backbone of APRA is the Enterprise Services Division (ESD) which contains People and Culture, Corporate Affairs, Information Technology, Enterprise Performance, Strategy and Risk. This group works across APRA and provides the infrastructure to support APRA's supervision function.
APRA's recent organisational changes were primarily designed to respond to the longer-term shifts in the shape of the financial system. They have also proven timely in the face of COVID-19, however, helping APRA to be more agile in targeting its resources and attention on issues of highest priority in each industry sector. This agility will be critical to sustain as APRA and the financial system navigate through the highly uncertain period ahead.
Media enquiries

Contact APRA Media Unit, on +61 2 9210 3636

All other enquiries

For more information contact APRA on 1300 558 849.
The Australian Prudential Regulation Authority (APRA) is the prudential regulator of the financial services industry. It oversees banks, credit unions, building societies, general insurance and reinsurance companies, life insurance, private health insurers, friendly societies, and most members of the superannuation industry. APRA currently supervises institutions holding $7.9 trillion in assets for Australian depositors, policyholders and superannuation fund members.