Brian Gray Scholarship program
APRA and the Reserve Bank of Australia have established the Brian Gray Scholarship program in memory of Brian Gray, who died on 24 August 2001 while serving as Executive General Manager of APRA's Policy, Research and Consulting Division.
The Brian Gray Scholarship program will fund up to four scholarships annually, to the value of $15,000 each. The scholarship purpose is to support final year Honours and PhD students in finance, economics, actuarial science, econometrics, statistics or related disciplines, who intend to focus full time on their studies and research.
Under this Scholarship program, the recipients will devote a substantial amount of time to an agreed research topic and present their findings to APRA upon completion of their research. Scholarship holders may also be able to gain valuable work experience with APRA during their final year of study.
Applications for the 2023 Brian Gray scholarship program are now open
 
Up to four scholarships awarded
Scholarship recipient to receive $15,000
Open to final year full-time Honours and PhD students in finance, economics, actuarial science, econometrics, statistics and related disciplines or topics.
Please submit your application via the APRA Careers page by 21 May 2023.
About Brian Gray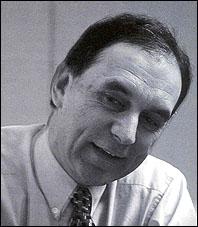 Brian Gray graduated with First Class Honours in economics from Sydney University and joined the Reserve Bank as an economist in 1977. There he had a distinguished career of 21 years and held senior positions in Economic Research, Securities Markets and Bank Supervision. Immediately before APRA's formation in 1998, Brian was a Chief Manager in the Bank Supervision Department with responsibility for risk analysis and policy development. He was instrumental in designing prudential policy in areas such as loan securitisation and the market risk capital requirements for Australian banks.
Brian joined APRA at its inception with executive responsibility for development of prudential policies covering all financial institutions, research activities and APRA's specialist risk analysis groups. He was a major force in designing a supervision framework for conglomerate groups and in APRA's reform proposals for supervising insurance companies. He also was involved in superannuation reform.
Brian was highly respected in the Australian financial community and in Government. He was also well known and influential internationally, making significant contributions to Basel Committee work on its Core Principles for Effective Banking Supervision and reform of the International Capital Accord for banks. He co-chaired an important conference on supervising financial groups in London in 2000.
As Mr Graeme Thompson, APRA's former Chief Executive Officer, has said: "Brian's death was a sad shock to us all. He spent over two decades shaping policy at the Reserve Bank, and subsequently at APRA from its formation in 1998. He was known for his warmth and humour and for his interest in developing and guiding others, so it is fitting that his legacy includes supporting tomorrow's experts in prudential supervision and regulation."
Brian is survived by his wife Cathy, and children Michelle, Joanne and Michael.
More information
If you have any questions, please contact APRA's talent team at talent@apra.gov.au or call 02 9210 3000. 
You can also download a program brochure with more details about the scholarship. 
Past recipients and research reports
You can read copies of previous years' research reports.