APRA's Executive and Governance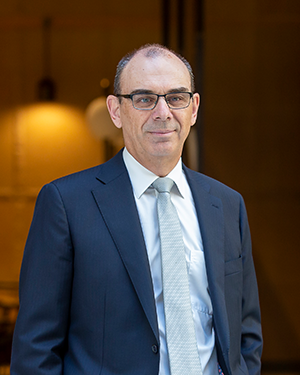 APRA Chair
Wayne Byres
BEc (Hons), MAppFin, SF Fin, GAICD
Wayne Byres was appointed as a Member and Chair of APRA from 1 July 2014 for a five-year term. He was subsequently reappointed for a second five-year term commencing 1 July 2019.
Mr Byres' early career was in the Reserve Bank of Australia (RBA), which he joined in 1984. After more than a decade with the RBA, including a secondment to the Bank of England in London, he transferred to APRA on its establishment in 1998. Mr Byres subsequently held a range of senior executive positions in APRA, covering both its policy and supervisory divisions. In late 2011, Mr Byres left APRA to take up the appointment as Secretary General of the Basel Committee on Banking Supervision, the global standard setting body for banks based at the Bank for International Settlements in Basel, Switzerland. He held this position until his return to Australia in mid-2014.
Mr Byres is APRA's representative on the Payments System Board, the Council of Financial Regulators, the Trans-Tasman Council on Banking Supervision, the Basel Committee and its oversight body, the Governors and Heads of Supervision.
Deputy Chair
Helen Rowell
BA FIAA
Helen Rowell was appointed as Deputy Chair of APRA in November 2015, and reappointed for a further five-year term from 1 July 2018.
Mrs Rowell joined APRA in 2002 as General Manager, Industry Technical Services and held a number of senior roles, including in supervision, policy development and supervisory support, prior to her appointment as APRA Member, with primary responsibility for superannuation, from 1 July 2013. Helen assumed primary responsibility for insurance from 1 July 2021, and in April 2022 added the cross-industry portfolio to her responsibility.
Mrs Rowell is currently Chair of the Council of Financial Regulators' (CFR) Climate Working Group, the APRA representative on the Organisation for Economic Co-operation and Development's Working Party on Private Pensions, and President of the International Organisation of Pension Supervisors.  Helen also represents APRA on the International Association of Insurance Supervisors (IAIS) Executive Committee and has been appointed as the IAIS Diversity, Equality & Inclusion champion.
Mrs Rowell has previously represented APRA on various IAIS sub-committees, the Financial Security Board's Supervisory Intensity and Effectiveness Group and as co-Chair of the Joint Forum Financial Conglomerates Committee.
Prior to joining APRA, Mrs Rowell was a partner at the international consulting firm Towers Perrin; she is also a Fellow and past President of the Institute of Actuaries of Australia.
Deputy Chair
John Lonsdale
John Lonsdale was nominated by the Government as an additional Deputy Chair of APRA on 30 May 2018 and commenced in his role on 8 October 2018.
As an Executive Board Member of APRA, Mr Lonsdale's responsibilities include oversight of APRA's work on culture and remuneration (including the implementation of the Banking Executive Accountability Regime), building APRA's crisis resolution capability, strengthening APRA's collaboration with peer regulators and supervision of ADIs.
Prior to joining APRA, Mr Lonsdale worked for the Australian Treasury.  He was a member of Treasury's Executive Committee and held the position of Deputy Secretary, Markets Group at Treasury. In this role John had responsibility for financial system, consumer and foreign investment policy.  In 2014 he led the Secretariat to the Financial System Inquiry, based in Sydney. 
John had been with the Treasury since 1986 and worked across key areas in the Department including Budget policy, tax policy, retirement incomes and the financial system. In 2008 and 2009 he worked as the Chief Advisor in the Secretariat supporting Australia's Future Tax System Review, a major review of Australia's tax and transfer systems.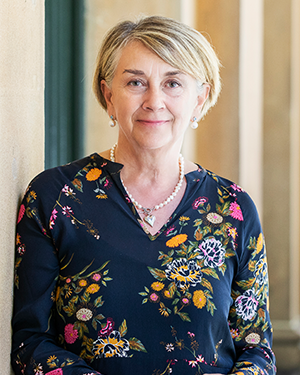 APRA Member
Margaret Cole
MA Law, University of Cambridge
Hon D Law, University of Law, London
Margaret Cole was appointed as an APRA Member from 1 July 2021 for a five-year term.
Born and raised in the United Kingdom, Margaret graduated from the University of Cambridge with a degree in law, and spent more than 20 years in private legal practice specialising in commercial litigation with an emphasis on financial services. She was formerly a partner at Stephenson Harwood and White & Case.
She joined the UK Financial Services Authority (FSA) in 2005 and rose to become Managing Director of Enforcement and Financial Crime and interim Managing Director of the Conduct Business Unit, as well as a board member of the FSA.
Prior to joining APRA, Margaret spent a year as PwC's Global Regulatory Leader based in Melbourne. Before that, she was PwC UK Chief Risk Officer and General Counsel from 2012 to 2020. 
Margaret has also been an independent non-executive director of Toronto Dominion Bank Europe Limited, Chair of Toronto Dominion Securities Limited and a trustee and exco member of the Institute for Fiscal Studies. She is an Honorary Fellow of her Cambridge college, Murray Edwards College (formerly New Hall). She has also been awarded an Honorary Doctorate of Law from the University of Law, London.
Executive Directors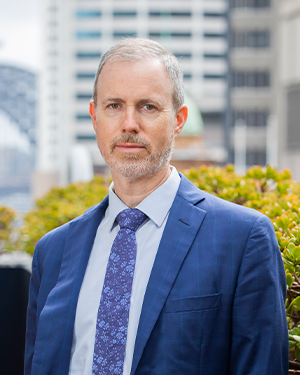 Executive Director, Insurance Division
Sean Carmody
Sean Carmody is the Executive Director for the Insurance Division of APRA. The division is responsible for the prudential supervision of the insurance industry, including general insurance, life insurance and friendly societies and private health insurance. Mr Carmody joined APRA in December 2017 as the Executive General Manager, Risk and Analytics Division. 
Mr Carmody has over 20 years experience across banking, financial markets and funds management. Prior to joining APRA he was General Manager, Risk Analytics and Insights at Westpac where he had responsibility across risk modelling and reporting, market risk and liquidity risk.Mr Carmody has also held roles at Westpac as Head of Credit Risk, Head of Market Risk and the Head of Credit Portfolio Management in WIB. His previous experience includes working in funds management (Barclays Global Investors) and investment banking (Deutsche Bank) and his qualifications include a PhD in Pure Mathematics from St John's College, Cambridge.
---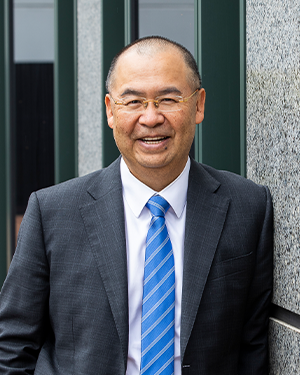 Executive Director, Cross-Industry Insights and Data Division
Brandon Khoo
Brandon Khoo is the is the Executive Director for the Cross-Industry Insights and Data Division of APRA. The division is responsible for risk analysis and risk response, it aims to identify risks early in their emergence and ensure that regulated entities respond appropriately to them. 
Mr Khoo has previously served as the Executive Director of the Insurance Division, as well as the Executive General Manager of the Diversified Institutions Division of APRAs. Prior to that, he was the Executive General Manager of the Specialised Institutions Division for 12 years, which was responsible for supervising over 340 banking, insurance and superannuation entities across Australia. 
Prior to his appointment at APRA in 1999, Mr Khoo held a series of management positions at the Australian Financial Institutions Commission.
Mr Khoo is a member of Chartered Accountants, Australia and New Zealand.
---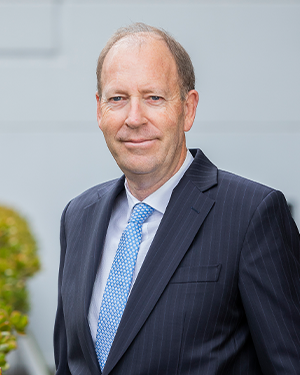 Chief Operating Officer, Enterprise Services Division
Steve Matthews
Steve Matthews is APRA's Chief Operating Officer and Executive Director for the Enterprise Services Division. This Division has responsibility for the provision enterprise strategy and risk management, as well as corporate support services, including Finance, IT, People & Culture, Corporate Affairs, Security and Information Governance, and Property, Procurement & Facilities Management.
Previously Mr Matthews was APRA's Chief Financial Officer. Prior to his appointment at APRA in November 2010, Mr Matthew's career included senior roles within the NSW Department of Human Services and various financial sector companies.
Mr Matthews has a degree in Commerce, is a Chartered Accountant, and a Member of the Australian Institute of Company Directors.
---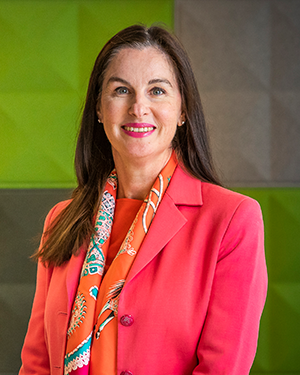 Executive Director, Banking Division
Therese McCarthy Hockey
Therese McCarthy Hockey is the Executive Director for the Banking Division of APRA. The Banking Division is responsible for the prudential supervision of all authorised deposit-taking institutions operating in Australia. Ms McCarthy Hockey joined APRA in January 2018 as the Executive General Manager, Strategy and Chief Risk Officer with responsibility for enterprise strategy and risk management along with supervision frameworks and strategic programs.
Ms McCarthy Hockey has over 20 years' experience in Australia as well as in the United Kingdom and Europe in financial markets with responsibility across risk management, regulation, governance and technological change. Prior to joining APRA, she was Deputy Group Treasurer and Global Chief Operating Officer at Deutsche Bank. Therese has also served on the Board of Deutsche's UK subsidiaries with governance over a range of businesses covering retail lending, wealth management, derivatives and custody services.
Therese holds a Bachelors degree in Mathematics, a Bachelors degree in Economics and Finance and a Master of Applied Finance Degree from Macquarie University. Therese is a Member of the Australian Institute of Company Directors.
---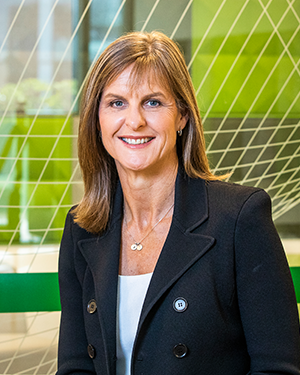 Executive Director, Superannuation Division
Suzanne Smith
Suzanne Smith is the Executive Director for the Superannuation Division of APRA. The Superannuation Division is responsible for the prudential supervision of superannuation funds licensed under the Superannuation Industry (Superannuation) Act 1993. Since joining APRA in March 2019 Ms Smith has served as the Executive General Manager for the Specialised Institutions Division and as the General Manager for Superannuation.
Prior to joining APRA, Ms Smith's career included senior roles across the superannuation and financial services industry in areas including life insurance, funds management, asset servicing, alternative investments and property. 
Immediately prior to joining APRA, Ms Smith held the role of Chief Customer Officer Group Insurance at MLC Life Insurance where she led a team responsible for the end to end Group Insurance business. She has also held a number of senior roles within NAB, including acting as a director and Chairman of a NAB Subsidiary Board from 2011 to 2015.
Ms Smith holds a Bachelor of Business with distinction (Property), a Masters of Applied Finance, and is a Graduate of the Australian Institute of Company Directors. 
---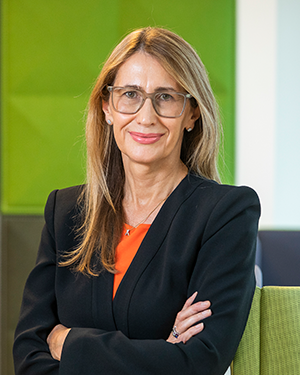 Executive Director, Policy & Advice Division
Renée Roberts commenced as the Executive Director of the Policy and Advice Division of APRA in May 2020.
The Policy and Advice Division provides technical interpretations, legal, licensing, policy, and regulatory liaison and advice to APRA and manages APRA's licensing, crisis management and prudential frameworks.
Renée has over 30 years of experience spanning the financial services industry in areas such as risk management, transformation, operations, customer experience, strategy and finance. Most recently, she was the Chief Operating Officer at QBE Insurance AUSPAC. Renée is an esteemed business mentor and executive coach, and has also held many executive and non-executive director roles in financial services, education, public health research, youth and family services.
---
APRA's Governance Structure
Under its enabling legislation, APRA's governance structure comprises a full-time Executive Group of at least three and no more than five Members. The Executive Group is responsible and accountable for the operation and performance of APRA. The Executive Group meets formally on a monthly basis, and more frequently as required, to discuss and resolve the major policy, supervisory and strategic issues facing APRA at the time. It also holds management meetings with APRA's senior management at least weekly for high-level information sharing and decisions on more routine supervisory and organisational matters.
Governance committees
APRA has a number of governance committees that support the Executive Group to oversee APRA's core functions and capabilities, including the Audit and Risk Committee. 
Audit and Risk Committee
The role of the Audit and Risk Committee (ARC) is to oversee the adequacy and effectiveness of APRA's risk management operations, financial and performance reporting responsibilities, systems of internal controls, and compliance with applicable laws and regulations.
The ARC is comprised of three external (independent) members. The committee is chaired by one of the external members (who also has a casting vote if needed).
The ARC is attended by the Chief Internal Auditor, the Chief Risk Officer, and a representative of the Australian National Audit Office. The Chairman of APRA, and other senior APRA executives, may attend by invitation.
The ARC usually meets four times per year. An additional meeting is held to review APRA's Annual Financial Statements.
The ARC's Charter sets out the ARC's objectives, authority, composition and tenure, roles and responsibilities, reporting and administrative arrangements.