The Annual Superannuation Performance Test - 2022
APRA is required to conduct an annual performance test for MySuper products. The assessment under the performance test is intended to hold RSE licensees to account for underperformance through greater transparency and increased consequences. This page contains the results of the second performance test.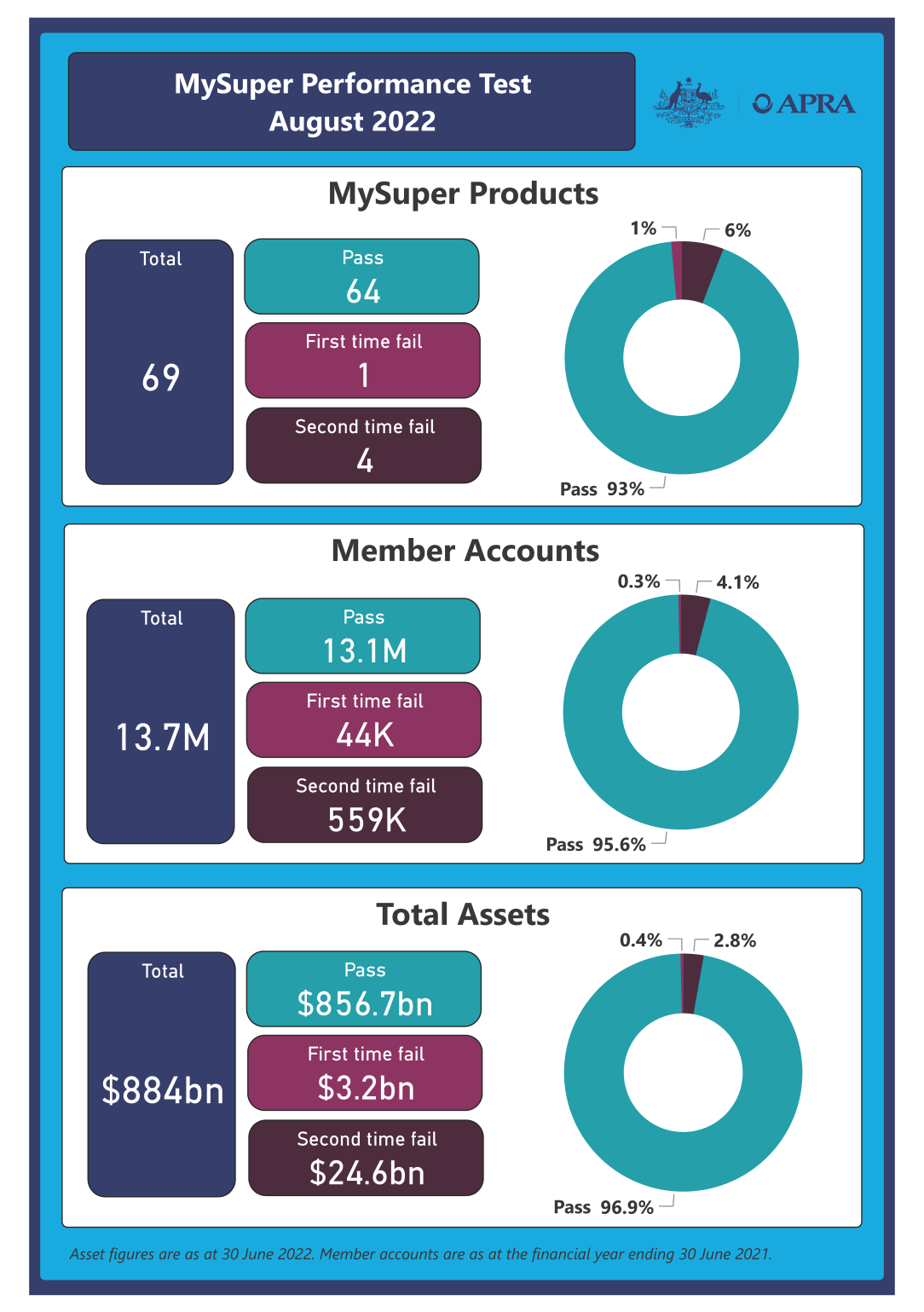 An accessible version of the dashboard is available here.
First time failing product
| RSE | MySuper Product |
| --- | --- |
| Retirement Wrap | Westpac Group Plan MySuper |
Second time failing products
| RSE | MySuper Product |
| --- | --- |
| Australian Catholic Superannuation and Retirement Fund | LifetimeOne |
| Energy Industries Superannuation Scheme-Pool A | Balanced (MySuper) |
| Retirement Wrap | BT Super MySuper |
| AMG Super | AMG MySuper |
Immediate expectations of RSE licensees with failed products
For all failed products, RSE licensees to:
Identify the causes of underperformance, and develop and implement a plan to rectify this underperformance. 
Assess the potential implications of failing the test on the fund and the sustainability of business operations.
Develop a plan to, if it becomes necessary in the best financial interests of members, close the product, transfer members to another fund/product and/or exit the industry.
Additionally, for second consecutive fail products, RSE licensees to: 
Ensure the product is closed to new members on the day following the notification. 
Return any contributions from new members (if made after 31 August 2022 ).
Related documents