A conversation with new APRA Member Margaret Cole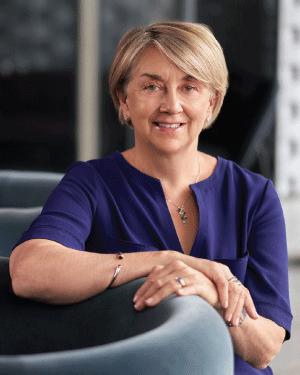 Margaret Cole is an Executive Board Member of APRA. She was appointed for a term of five years from 1 July 2021. Margaret has primary responsibility for overseeing APRA's activities in relation to superannuation. She brings to APRA a strong blend of regulatory and private sector experience, with a particular focus on conduct, risk management and enforcement. See Margaret's official bio here.
When you were just four years old, you were interviewed for a place at a convent school and asked what you wanted to be when you grew up. You said that you wanted to be Prime Minister. Although that particular role hasn't eventuated (yet), it's clear you've always aimed high. Tell us about your career so far.
I grew up in the north-west of England. My father was a fitter at a textile factory and my mother was the daughter of a mill worker. My mother left school at 14 and she wanted me to have the career that she couldn't. She made me believe I could do anything I wanted if I was focused and determined enough. I was the first person in my family to go to university and I'm still the only one to have a professional career. But I guess I've left it too late to be PM!
My mother was a fan of the popular '60s TV drama called Justice which featured a woman QC. Mum thought the wig and gown were very glamorous, so she seized the moment when seeing a local solicitor to make her will, and asked him to take me on as what these days we'd call a summer clerk.
I got my law degree from Cambridge University and later became a partner in two different law firms. Early in my career, in the 1990s, I had a very formative legal case – the death, probably suicide, of newspaper magnate Robert Maxwell. It turned out that Maxwell robbed his company's pension funds. That was my first experience of assisting members of pension funds to get their money back from banks and other city firms. It had a sense of mission and purpose about it; helping get justice for real people, not just working on commercial disputes.
By the mid-2000s I started thinking there must be something more than being a private practice lawyer. At the same time, the FSA [the UK's Financial Services Authority] was looking for a Director of Enforcement. I got the job and set about reforming the enforcement division and getting the FSA to undertake more enforcement activity. Since the FSA wanted a particular focus on market abuse, I pushed to start criminal prosecutions for insider dealing. By the time I left in 2012, the FSA was widely recognised as a successful prosecution authority. I'm very proud of what my team achieved there.
I moved onto PwC to be General Counsel and Chief Risk Officer in the UK, where I had to learn about a whole new industry. Then, two years ago, my husband was approached to be Chief Veterinary Officer for Victoria. We both thought it would be great to have another career phase and a chance to work in Australia. PwC moved me to the role of Global Regulatory Leader, based in Melbourne. That was before COVID. By the time I arrived in Australia in September 2020, Melbourne was in lockdown.
Why did you decide to join APRA?
Soon after arriving in Australia I was approached on behalf of APRA which was looking for a new Member. The time I spent in regulation between 2005 and 2012 was probably the most interesting, challenging and fulfilling job I ever had. So I had conversations with Wayne [Byres] and others, and we agreed I had something to contribute to APRA. I'm pleased the Treasurer thought likewise, and I'm very honoured to have been appointed.
I also feel I'm joining APRA at an important time for the superannuation industry, with the Government's Your Future, Your Super reforms providing an important new platform from which APRA can pursue and enforce better standards of performance and accountability in superannuation. It's an exciting time.
What are you hoping to achieve during your term at APRA?
I joined APRA feeling that I can make a difference to the way it operates, and help take it forward on the next stage of the journey in regulating the superannuation industry.
Given the importance of super to people's futures, there's nothing more critical than making sure we're doing a great job. My colleague Helen Rowell has overseen a major strengthening of the prudential framework since the introduction of MySuper and the new prudential framework in 2013. The industry, and its members, are much better for it.
The new Your Future, Your Super reforms take things to another level. And it's hugely important that APRA uses the full set of tools and powers that it now has available to it to get the best for members.
It's unusual to talk about enforcement in the context of prudential regulation, which is traditionally more focused on financial safety and stability. But APRA has a range of enforcement tools that can, and should, be used where it's justified. APRA undertook an Enforcement Review a couple of years ago that emphasised that very point – that enforcement powers are an important part of a supervisor's toolkit. So I hope I can use my past experience to further strengthen that mindset, and in doing so, make a real difference for superannuation members.
Your background with the UK FSA was as a conduct regulator. How do you think that will need to change as a prudential supervisor at APRA? What can the industry expect from you?
I don't think it needs to change too much. Ultimately, both regulators are setting out to protect the public. The tools available to different regulators might vary, but the basic principles don't vary too much – including that it's better to avoid harm than try to clean up afterwards.
My reputation is not only tough but fair, and I think my record shows I'm not afraid to take tricky things on. I do feel there's an expectation on APRA to use its powers, and rightly so. The demonstration effect of public enforcement activities is important, but consistent with APRA's Enforcement Review, I don't equate enforcement with always having to go to court to litigate. For me, there are a variety of different approaches to enforcement that can help to achieve the right outcome depending on the circumstances.
I've always been rigorous about building the evidence base and being scrupulously fair and balanced. As a public authority that's how we have to operate, legally and morally.
What do you see as the main challenge(s) currently facing Australia's superannuation industry?
I guess the first word that comes to mind is scrutiny. With the responsibilities they bear, trustees must expect more intrusive regulation and scrutiny.
There are clearly also challenges of size, scale and efficiency. And there are the challenges the organisations will face in relation to their strategies for the future, and the focus they'll need to have on the Government's Your Future, Your Super reforms and APRA's implementation of them.
There are some huge super funds that play a critical role in the pillars of the retirement strategy of this country. It's vital that funds are well-governed and intensely focused on financial outcomes for members. This matters to people's lives now and in the future, so at APRA our focus will be on regulating to support this outcome.
Where 

would you like to see Australia's superannuation industry at the end of your term?
There will clearly be further consolidation to make sure the administration of funds is as efficient as possible, and to reduce member fees. We're also reaching a point where a lot of people have gone from building up their retirement pot to drawing on it, and that brings challenges. The super industry needs to think more about the retirement phase for members and not just the accumulation phase.
I'd like to see a thriving industry, probably more consolidated, by the end of my term. But the other side of the equation is that we need a vibrant, competitive landscape, so there has to be a balance between consolidation and competition. Other government agencies will have more of a focus on the competition side, but I think APRA needs to keep this in mind, too.
How would you describe your leadership style?
I'm a collaborative leader. I like to hear different points of view, but having taken views into account I'm prepared to decide on the direction. I'm also willing to change my mind if something changes.
I like to have really strong people to work with, set the vision and sense of direction, and then leave them to shine. That's something I've always tried to do: lay out a vision and then take people on a journey. But if it's the right thing to do I will get down in the trenches with the team, so entities should expect to see me in "constructively tough" mode some times.
Now that you've joined APRA, there's gender parity at the Member level. What myth(s) would you like to debunk about female leadership?
There's a lot more distraction around female leaders. People will pay much more attention to your age, your clothing, your hairstyle, your shoes. And then there are words that are applied in the media to female leaders: an ambitious woman means something different from an ambitious man. Women are often said to be pushy whereas a man will be called driven. I've encountered a lot of this in my career, especially since my FSA enforcement job involved a media profile. I got used to being portrayed as a caricatured representation of the tough female enforcer – in leather and high-heeled boots!
I think some people get "female leader syndrome" – they get scared of working for a female leader. I've hardly ever met a female leader who, in the words of [first female US Secretary of State] Madeleine Albright, "pulls up the drawbridge". The female leaders I've met have been very comfortable with bringing on other female leaders. My successors at the FSA and at PwC were both female, and chosen because they were the exceptional candidates.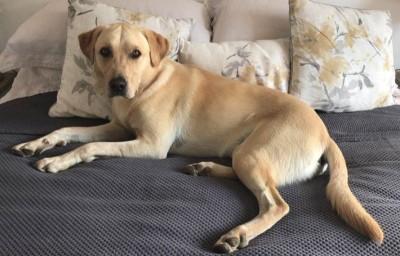 You recently relocated from London to Melbourne. Lockdowns aside, what are you enjoying about living in Australia, and what do you miss about the UK?
I'm loving Melbourne, but COVID has meant that we haven't been able to travel as much as we would've liked to in the past year. Melbourne is a very liveable city, though some days I walk out and think it's like London, because it rains a lot. It's great to have our Labrador, Elgin, here with us and take him on long walks to the beach, which wasn't so easy in the UK.
Moving to a new country has the potential to be quite isolating but that hasn't been my experience at all. People have really welcomed us and we've already made a lot of friends.
What do I miss? My friends from home and my older twin brothers. And I miss British TV and newspapers.
As well as your Labrador, you've said that horses are your great passion. What lessons have you learned from your horses that you've been able to use in your professional life?
Horses are very intuitive animals. They pick up on human emotions like sadness, anger and stress, so you need to learn to be patient around them and not transmit your frustrations. That's a good objective for professional life as well.
Horse riding is a partnership. It's not just yourself you have to manage, but the horse too, especially in competition. You won't perform well unless you persuade this huge animal to co-operate with you. Competitive horse riding has also taught me a lot about taking risks and risk management. I wear lots of protective gear!
You could say moving to the other side of the world, taking up a new high-profile public sector role at a time of significant legislative change and in the era of COVID-19 is a fairly risky venture. But I hope my past record shows that I am up for the challenge.
Media enquiries

Contact APRA Media Unit, on +61 2 9210 3636

All other enquiries

For more information contact APRA on 1300 558 849.
The Australian Prudential Regulation Authority (APRA) is the prudential regulator of the financial services industry. It oversees banks, credit unions, building societies, general insurance and reinsurance companies, life insurance, private health insurers, friendly societies, and most members of the superannuation industry. APRA currently supervises institutions holding $7.9 trillion in assets for Australian depositors, policyholders and superannuation fund members.